Welcome to the
Rappahannock River Yacht Club
Established 1936
Upcoming events at RRYC
| | | |
| --- | --- | --- |
| 1st | | Wed. Night Typhoon Race #1 - 18:00, Followed by Social on Porch |
| 3rd | | First Friday Social 17:00 (bring appetizer to share & your favorite drink, set-ups provided) |
| 4th | | Kentucky Derby Party 17:00 |
| 5th | | Flying Scot & Typhoon Spring Race #2 |
| | | Junior Sailing Spring #3 |
| 6th - 22nd | | Long Spring Cruise to North Carolina |
| 8th | | Wed. Night Typhoon Race #2 - 18:00, Followed by Social on Porch |
| 15th | | Wed. Night Typhoon Race #3 - 18:00, Followed by Social on Porch |
| 18th | | RRYC PHRF Spring Regatta See Notice Below |
| | | Board Meeting |
| | | Club Social 17:30 Make dinner reservation here. Deadline - Saturday, May 11th |
| 19th | | Flying Scot & Typhoon Spring Race #3 |
| | | Junior Sailing Spring #4 & Awards/Dinner |
| 22nd | | Wed. Night Typhoon Race #4 - 18:00, Followed by Social on Porch |
| 29th | | Wed. Night Typhoon Race #5 - 18:00, Followed by Social on Porch |
May 15th Social
Beef Mole and Rice
Carnitas (slow roasted pork)
Re-fried Beans - Pico de Gallo
Taco Bar
Appropriate Libations
Sopapillas
Southern Bay Racing News You Can Use #641 Posted May 20, 2013
For additional information contact: Lin McCarthy, (757) 850-4225

Southern Bay Racing News You Can Use #641

SBRNYCU is an independent weekly publication of southern Chesapeake Bay racing happenings. Founded in April, 2000.

Try sailing - it's NOT easy! - Bill Schanen, SAILING Magazine

For additional information contact: Lin McCarthy, (757) 850-4225

Also, happening on Memorial Day Weekend - The Race to Urbanna, sponsored by Fishing Bay Yacht Club. This is a point-to-point race from Fishing Bay to Urbanna. Start is Saturday, May 25th and includes all PHRF classes as well as a Cruising class. The Notice of Race, which includes details, registration info, and marks of the possible courses is available at www.fbyc.net

FBYC Spring Series, Day 4. Seventeen (17) racers got in two races Saturday at Fishing Bay. Glenn Doncaster's Nanuq took first place in both races in PHRF A (4 boats) ahead of the two J109s, Afterthought (Craig Wright) (3-2) and Double Eagle (Sam Mitchener) (2-3), who finished 2nd and 3rd respectively, after the tie was broken, for the day. In PHRF B (6 boats), for the day, Dennis Hannick, Goin', was first (1-2), Bob Fleck, Mad Hatter (3-1) 2nd, and Eric Powers, Neried (2-5) 3rd. In PHRF C (4 boats), Sam Marshall, Play It Again won the tie breaker (2-1) with Paul Wash, Cheeky Monkey (1-2) for the day and Denton Roberts, Ardent (4-3) won the tie for 3rd with Brad Miller, Schiehallion (3-4). Three boats raced in the PHRF Non-Spin fleet and Mike Dale's Juggernaut won the day with two first places, while Dick Cole took 2nd in Nutcracker (2-2). Ric and Sharon Bauer shared principal race officer duties for the day.

To SUBSCIBE

directly, send an email to

mcbear@earthlink.net

, put

SBRNYCU

on the subject line, give your name, and say, "Sign me up!"

SBRNYCU

is free. If you wish to UNSUBSCRIBE, send an email to

mcbear@earthlink.net

and put UNSUBSCRIBE on the Subject line OR, simply hit "reply" and put UNSUBSCRIBE on the subject line.

The postal address associated with this email is:

SBRNYCU

,
4401 Chesapeake Avenue
,
Hampton
,
VA
23669
.
You may reprint or forward all or any part of this publication as long as you give credit to:
SOUTHERN BAY RACING NEWS YOU CAN USE
, Lin McCarthy, Editor
WELCOME
SOUTHERN BAY RACE WEEK
MAY 30 - JUNE 1 & 2
HAMPTON, VIRGINIA
Hosted by the Hampton Yacht Club
CREWFINDER
Looking TO crew?
Looking FOR crew?

RRYC Members….. If you are "Looking to Crew" or "Looking for Crew"
go to "Sailing" page and click on crewfinder and it will take you right
to an email to RRYC Webmaster who will post your request. This can
include non-RRYC members as well if you know of some one that
would like to crew.
Flying Scot Capitol District Championship Regatta
Annual Invitational Regatta
and
Flying Scot Capital District Championship
June 8th – 9th, 2013
You are cordially invited to join the Greater Richmond Sailing Association for a weekend of one-design racing and socializing on Swift Creek Reservoir located southwest of Richmond, VA in Midlothian, VA. This Invitational has been designated the
Capital District Championship for Flying Scots.
Click here for more information
Typhoon National Championship Regatta
3rd Annual
Typhoon National Championship Regatta
September 27 - 29, 2013
For the latest information on the regatta click here for Ty Nationals blog and check back often to see all the latest news. and
A Hospice Regatta for Classic Sailboats
The "Turkey Shoot"
Proceeds benefit Hospice Support Services of the Northern Neck and Riverside Hopsice Agencies in Tappannock and Gloucester
October 11 - 13, 2013
Rappahannock River Yacht Club - Carter Creek
Contact: Ullman Sails VA 804-776-6151 - Registration form click here
For Classic Sailboats whose design is 25 years old or older
Five Dock Slips available on RRYC Dock
| | | | | | |
| --- | --- | --- | --- | --- | --- |
| | | | We currently have five dock slips available on the Club's dock - two 'A' size slips - #26 & #27 and three 'B' size slips, #15, #25 & #28. | | |
If you are interested please contact the Dockmaster - Kent White at ClubManager@RRYC.org
Following the America's Cup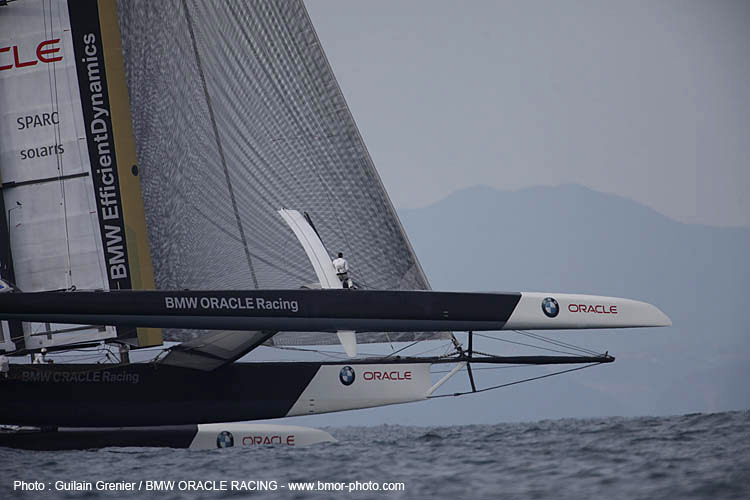 A message from Gary Jobson on following the America's Cup:
To keep in touch with the America's Cup over the winter months, I recommend three ways to stay informed:
1. Watch America's Cup Discovered
A weekly 30 minute program on America's Cup activity, personalities, boats and issues. Available on You Tube.

2. America's Cup Event Authority CEO Stephen Barclay posts regular commentary on his Twitter account at @stephenjbarclay
3. Check out www.americascup.com on a regular basis.